Gorgeous From Sunrise to Sunset
Lady Evelyn Lake is a jewel in Northern Ontario's crown
So Much to See and Explore!
All the elements are on majestic display on Lady Evelyn Lake.
Lots of Lake for Everyone
19,000 acres of water. Over 650 miles of shoreline. You'll never get bored.
Beautiful from Dusk till Dawn
Please visit us in our Northern Ontario paradise.
Approximate Distances to Island 10
Toronto:
Buffalo:
Cleveland:
Harrisburg:
307 miles | 494 km
407 miles | 655 km
607 miles | 977 km
750 miles | 1207 km
Cincinnati:
Detroit:
Chicago:
Indianapolis:
800 miles | 1287 km
525 miles | 845 km
825 miles | 1328 km
800 miles | 1287 km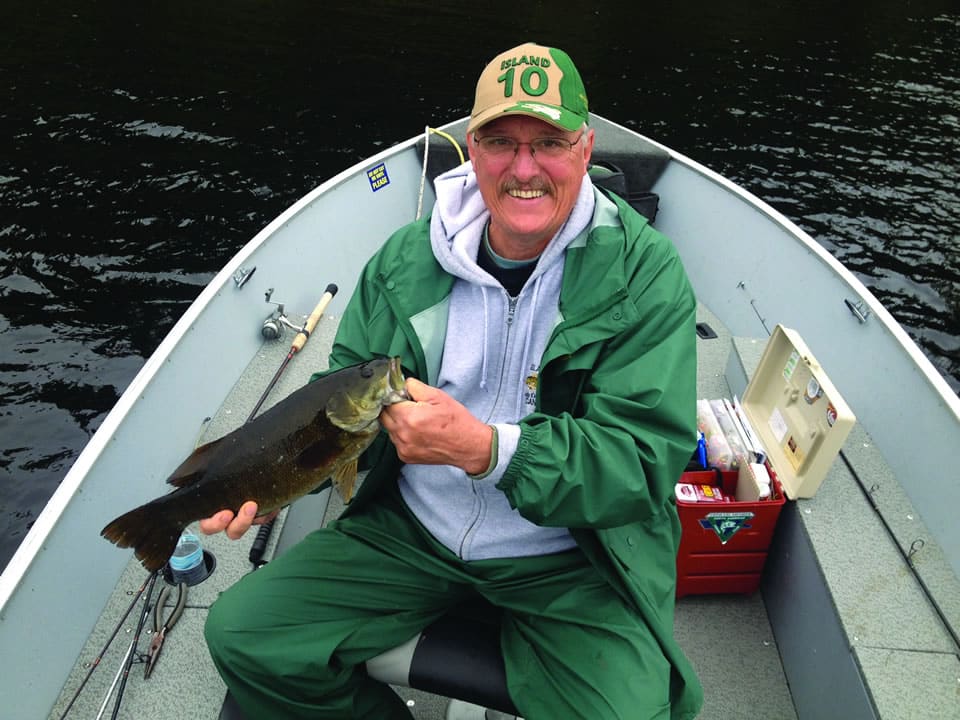 Click here to get directions from downtown Toronto, Canada with Google Maps.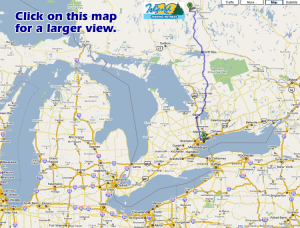 On your way north, follow excellent Trans Canada highways with spectacular Canadian Shield scenery. Highway 11, the most direct route from the south, is four lanes all the way to North Bay. Trans Canada #17 allows access from the southeast and southwest.
At North Bay Ontario, follow Highway 11 north for 93 miles to route 558 – Mowatt's Landing Road. Turn left – a short 15 minute, 12 mile drive ends at the Montreal River (Mowatt's Landing). We will meet you there!
Lady Evelyn Lake is in the Atlantic Watershed. Her waters flow south and east via Montreal, Ottawa and St. Lawrence rivers. Approximately 40 miles to the north, the Height of Land signifies rivers flow north to the Arctic Watershed.
If you wish to overnight near us, we will be pleased to recommend comfortable lodging.
Time to Book Your Next Fishing Vacation!
Island 10 is now an annual event in our fun filled party fishing calendar as this is HANDS DOWN the best camp I have been to (overall service, cabins, meals, boats, dock staff), and the fishing this past trip was outstanding to boot. Andrea, Jason, Bonnie and all the support staff - please keep up the tireless hard work - you have a truly premium offering that is a highlight for our group! Looking forward to next year!
This was my 4th trip to Island 10. Our group of 6 enjoyed 5 fabulous days at Island 10. Great meals, upscale boats powered by electric start 25 hp, very comfortable cabins that are so well maintained simply set a great foundation. Add in the amazing staff led by Andrea and Jason takes the entire experience to a ten out of ten! We caught many walleye over 20" and pike up to 33". 
We look forward to returning next spring!
I recently stayed 5 nights at Island 10 Fishing Retreat. What an experience! The fishing was top notch! But even better, was the service and food. The Cabin was very clean and received daily housekeeping. We received coffee at our cabins every morning. The food is all home cooked meals and very very tasty. The dock service was unreal! Always someone there when we departed and arrived. Boats were gassed up, boats were cleaned and bait was always topped off before we left. The staff cleaned and readied all our fish for transport after our stay. I would highly recommend ISLAND 10 to both novice and experienced fishermen/women. I cannot wait to return!!
If you want the beautiful outdoors and a fishing retreat that goes above and beyond, don't miss visiting Island 10 Fishing Retreat. This is a FULL service retreat beginning with luggage handling, awesome boats cleaned daily and stocked with gas and worms, your fish cleaned and prepared for a shore lunch or take home, routine assistance with docking and shoving off. Coffee delivered to your cabin first thing in the morning, scrumptious food and desserts, delicious packed lunches with fresh baked bread for sandwiches and homemade cookies…..yum! Andrea and Jason who manage the retreat couldn't be more helpful or nice. All their support staff are as personable as Andrea and Jason. If you want pampered and love fishing this is the place to go!!!
The Fish Are Calling!
Land Your Next Trophy at Island 10!
Book Your Dream Fishing Vacation Today!