Our Cabins = Northern Luxury
Engineered log cabins with the amenities you'd expect – and more!
Decompress in your comfy cabin
A great view, comfortable beds, all the amenities you need – and more!
Our Lodge and Cabins
One of the many things that sets Island 10 apart from other northern Ontario fishing lodges is the comfort of the accommodations. We have worked hard over the years to provide our guests with a lodge experience they want to keep coming back to year after year. Our guests constantly rave about us, so it seems to be working. Come on up and try us out!
Lady Evelyn Lake is very remote, with no road access, so there are very few people on the lake. We call the experience here "Active Seclusion". Despite our remoteness, you'll find the service and amenities top-notch, all at prices comparable to lodges on more accessible (and likely overfished) lakes.
Each cabin at Island 10 is an engineered log cabin, solidly anchored on the northern Ontario bedrock.
Some guests say our cabins (and housekeepers) are the best of any fishing lodge they've ever been to. Watch the video (to the right) to see what else they say.
Many cabins have decks or balconies overlooking the water and all cabins feature the following amenities:
Hot & Cold Running Water
Modern, Indoor Bathrooms with Flush Toilets & Showers
Electricity – home-generated
Refrigerators
Wood Stoves and/or Propane Heaters
Battery-Powered LED Lamps for after-hours
Comfortable Beds
Daily Housekeeping
Yes – you read correctly above – our electricity is generated directly on Island 10 from our own power plant (with two 2300 kW generators). Electricity is generated from 6:00 a.m. to 11:00 p.m. every day. Think you'll be up later? After a day on the water in the fresh air, with a stomach full of an incredible dinner – you'll be falling asleep in your comfortable bed in no time. Of course, all cabins have battery-powered LED lamps for after-hours light. The only noises you'll hear on Island 10 overnight are the sounds of nature. Cabins are spread out around the island so you're not likely to be bothered by noises from other guests. If you have a CPAP machine, we can accommodate you. Click here for more details.
Time to Book Your Next Fishing Vacation!
This was my 4th trip to Island 10. Our group of 6 enjoyed 5 fabulous days at Island 10. Great meals, upscale boats powered by electric start 25 hp, very comfortable cabins that are so well maintained simply set a great foundation. Add in the amazing staff led by Andrea and Jason takes the entire experience to a ten out of ten! We caught many walleye over 20" and pike up to 33". 
We look forward to returning next spring!
Island 10 Cabin Map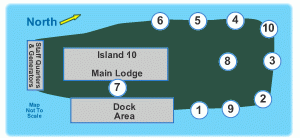 Click the Images Below to View Our Cabins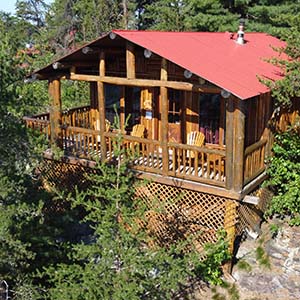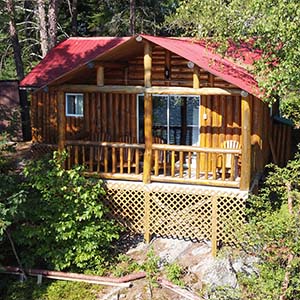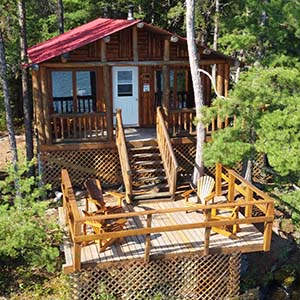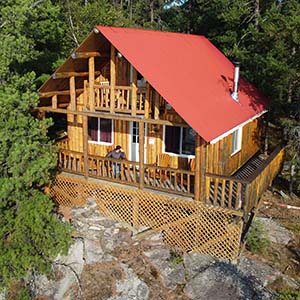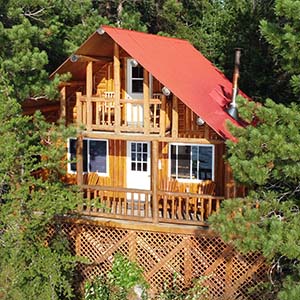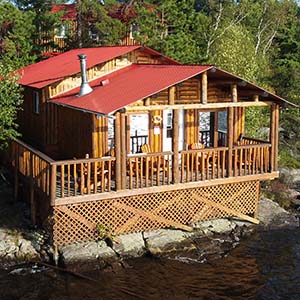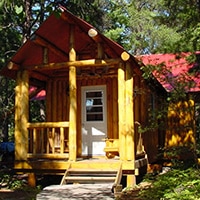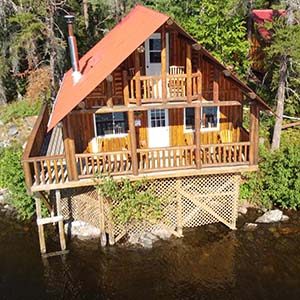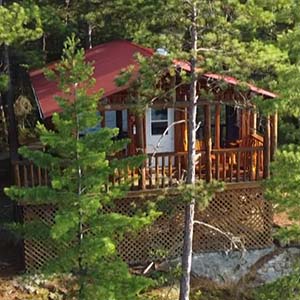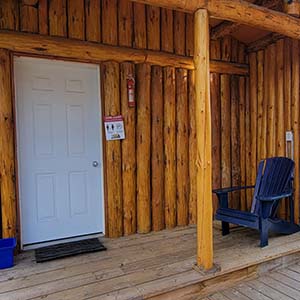 CPAP Information: To our guests who use CPAP (Continuous Positive Airway Pressure) machines, we're here for you! We provide 12V batteries and inverters at no extra charge! You'll be able to sleep soundly (and soundlessly!) all night so you can awake refreshed and ready to fish!
Book Your Dream Fishing Vacation Today!