Gorgeous From Sunrise to Sunset
Lady Evelyn Lake is a jewel in Northern Ontario's crown
So Much to See and Explore!
All the elements are on majestic display on Lady Evelyn Lake.
Lots of Lake for Everyone
19,000 acres of water. Over 650 miles of shoreline. You'll never get bored.
Beautiful from Dusk till Dawn
Please visit us in our Northern Ontario paradise.
Lady Evelyn Lake – A Northern Ontario Fishing & Natural Paradise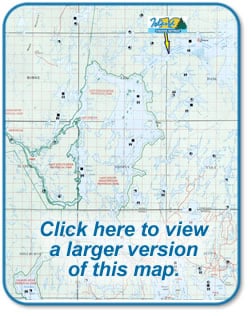 Words alone can not describe the experience of fishing on Lady Evelyn Lake. It is truly a northern Ontario fishing paradise. 19,000 acres of water. Over 1047 km (650 miles) of shoreline, dozens of islands, so many reefs and shoals to fish that you'd need more than a lifetime to do them justice. Endless opportunities to catch Walleye, Great Northern Pike and Smallmouth Bass, all set in beautiful scenery that will rejuvenate your spirit and create lasting memories. If there is a fishing heaven, this could very well be it.
When you visit Island 10 on Lady Evelyn Lake, you'll be on 50 miles (80.5 km) of fishing length. Sucker Gut Lake, Willow Island Lake and Whitefish Bay are all connected to the Lady Evelyn Lake watershed. All of our guests have their favourite spots. We hope you'll join us and find one of your own!
One of the things that makes Lady Evelyn Lake so productive is its remoteness. The only way to get here is by floatplane or double-boat portage. Fewer anglers make it here, which means less pressure on the fish population. What do others say about Lady Evelyn Lake?
"No other lake in Ontario produces as many Walleyes over 30 inches with massive Walleyes as big as 18 pounds being caught and released . . . excellent Northern Pike and Smallmouth Bass fishing." Walleye Heaven.com
"Lady Evelyn Lake is the top trophy Walleye lake and produces more Walleye over 30 inches than any other lake in the world." ontario-outfitters.ca
Island 10 is located on one of the greatest fishing lakes in northern Ontario. If you're looking for more than Walleye, Northern Pike or Smallies, there are also Trout to be found in some of the nearby lakes and rivers, accessible by a short hike. Island 10 maintains boats on several nearby lakes for avid anglers and we can guide you to the best fishing opportunities in the area.
Click on any of the photos below to see more of Lady Evelyn Lake. Better yet, experience it for yourself!
Time to Book Your Next Fishing Vacation!
I wanted to drop you an email to let you know how much I enjoyed my trip to Island 10. I rank it as one of my all time best. Looking forward to seeing you next year. Cheers!
Ken . . . I was totally impressed not only with the fishing but with everything you do. I have finally found a camp which I can call my own and will be back many times in the future for sure. Your repeat customers speak volumes of what you and your camp are about and my wife and I have made friends there that will last a lifetime.
Just thought I'd drop you a line to say we had a great trip and I continue to look back on the week spent at Island 10 as the ultimate fishing vacation. It's rare these days that a place actually exceeds expectations from what is advertised on their website: you all did!. It's the best place yet I've found to forget who you are. We all came back to the regular day-to-day life grind fully recharged and with a ton of great pictures and fishing stories. Thank you for the great hospitality during our stay and we look forward to our next fishing trip to Island 10.
The Fish Are Calling!
Land Your Next Trophy at Island 10!
Book Your Dream Fishing Vacation Today!