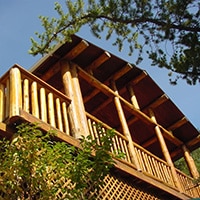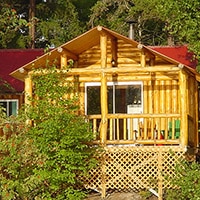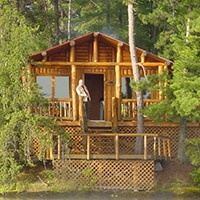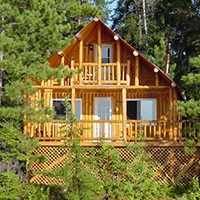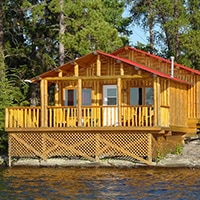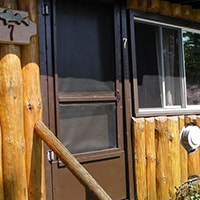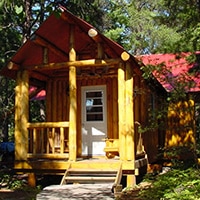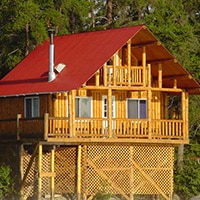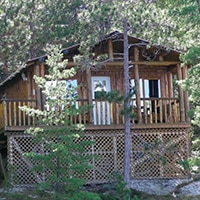 This cabin is the closest to the lodge and the docks, yet because it is set up up above the water level and is surrounded by trees and foliage, you'll hardly notice any commotion if you happen to sleep in.
Some guests say our cabins are the best of any fishing lodge they've ever been to. Have a look at our photo gallery to see for yourself what the cabins are like. Please note – we took these during the fishing season. If you recognize your belongings, please let us know!
Click on the pictures below to see more of this cabin, or watch the video to the right.
As with all our cabins, Cabin 1 features the following amenities:
Hot & Cold Running Water
Modern, Indoor Bathrooms with Flush Toilets & Showers
Electricity – home-generated
Refrigerators
Wood Stoves and/or Propane Heaters

Battery-Powered LED Lamps

for after-hours
Comfortable Beds
Daily Housekeeping
Boardwalks between cabins & lodge
Time to Book Your Next Fishing Vacation!
Island 10 Cabin Map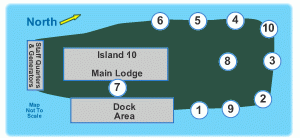 Book Your Dream Fishing Vacation Today!
Click the Images Below to View Our Cabins