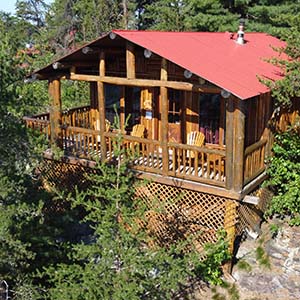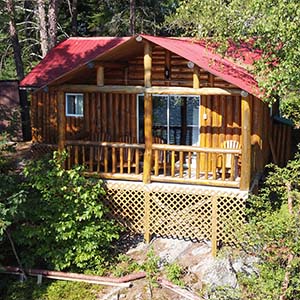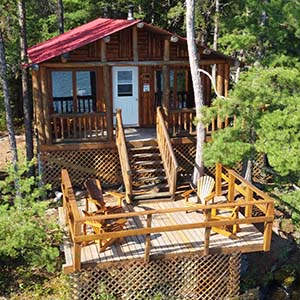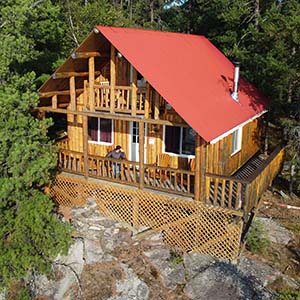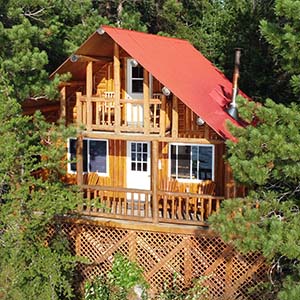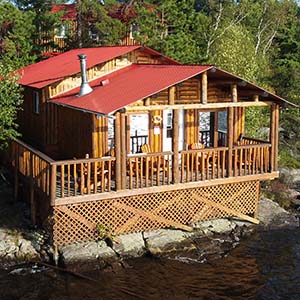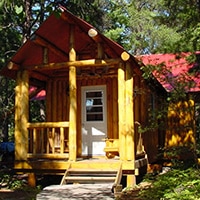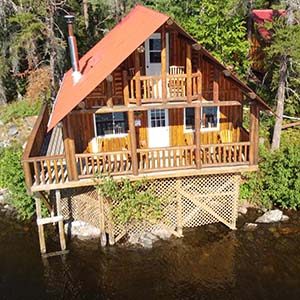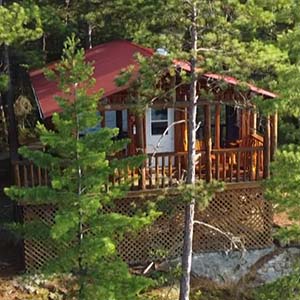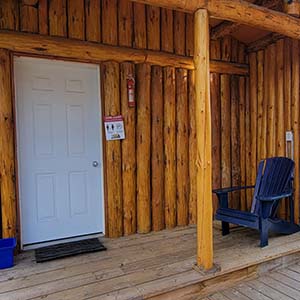 Cabin 3 is on the northern end of the island and features a great walk-out deck overlooking the water.
Some guests say our cabins are the best of any fishing lodge they've ever been to. Have a look at our photo gallery to see for yourself what the cabins are like. Please note – we took these during the fishing season. If you recognize your belongings, please let us know!
Click on the pictures below to see more of Cabin 3 or watch the video to the right! It's in HD, so watch it in full-screen mode for the best quality.
As with all our cabins, Cabin 3 features the following amenities:
Hot & Cold Running Water
Modern, Indoor Bathrooms with Flush Toilets & Showers
Electricity – home-generated
Refrigerators
Wood Stoves and/or Propane Heaters

Battery-Powered LED Lamps

for after-hours
Comfortable Beds
Daily Housekeeping
Boardwalks between cabins & lodge
Time to Book Your Next Fishing Vacation!
Island 10 Cabin Map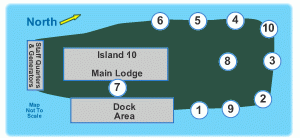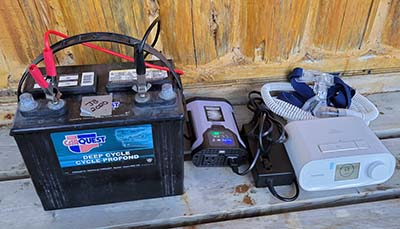 CPAP Users Welcome!
To our guests who use CPAP (Continuous Positive Airway Pressure) machines, we're here for you! We provide 12V batteries and inverters at no extra charge! You'll be able to sleep soundly (and soundlessly!) all night so you can awake refreshed and ready to fish! Breathe easy at Island 10 🙂
Book Your Dream Fishing Vacation Today!
Click the Images Below to View Our Cabins